Parents
At Lakehill Preparatory School, parents play a significant role in the daily lives of students. Through involvement in the Parent Faculty Club and in the classrooms, parents are invited and encouraged to be involved in their children's educational journeys. Lakehill prides itself on the wide variety of activities provided, many of which would not be possible without the strong commitment of our parents.
News and Updates
Grandparents Day
November 21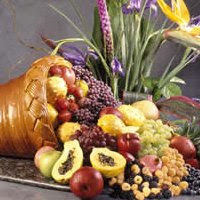 Lakehill welcomes grandparents, parents, and special friends to the annual Grandparents Day Celebration on Friday, November 21. The festivities begin at 8:00 a.m. with a breakfast reception in the cafeteria. The program, which includes performances by various student groups, will begin at 9:30 a.m. in the auditorium. School is dismissed at 11:00 a.m. for Thanksgiving Break and there is no after-school care.


K-6 Fun Night sponsored by the Senior Class
Saturday, December 6
5:30 - 9:30 p.m.
Join the Class of 2015 for fun, games, pizza, and a movie!
Get more information.
PASF Tamale Sale: The Pan American Student Forum is selling tamales for the holidays to benefit Cystic Fibrosis research. The tamales, made by The Tamale Company, are lard free, gluten free, and MSG free. The tamales will arrive frozen and are "boil in the bag" ready What a perfectly simple way to celebrate the holidays. Tamales are $13 per dozen and come in three varieties: Ancho Chile Pork, Chicken Tomatillo, and Black Bean and Corn. Order by December 10 for delivery on December 16. Lower School orders may be turned in to your child's classroom teacher. Middle School and Upper school orders may be turned in to the Main Office or to Sra. Mayo. Tamale Order Form.
Holiday Luncheon for Senior Citizens
Friday, December 12
This annual event, sponsored by the Senior Class, provides a festive lunch and holiday celebration for elderly residents of East Dallas and the Lakehill family itself. Students may order the special holiday lunch or bring a sack lunch from home. The charge is $5 for Middle School and $3 for Lower School. Get the Order Form.
December Semester Exams
December 17 - 19, 2014
Get the Exam Schedule.
Upper School Forms
Pre-Planned Absence Form
Dance Guest Pass Form
Middle School Forms
Middle School Clubs Sign Up
Health and Wellness
The health and wellness of our students, faculty, and staff at Lakehill Preparatory School is our primary concern. As we enter cold and flu season, we need to work together to combat the spread of these viruses. Please get your child the flu vaccine if you have not already done so. Lakehill asks that if your child is sick or demonstrating flu-like symptoms such as fever, vomiting, diarrhea, muscle aches, cough, sore throat, runny or stuffy nose, headaches, chills, or fatigue to please keep them home and seek medical attention. Students must be free of these symptoms for 24 hours before returning to school.
Please encourage your child to take measures to prevent the spread of viruses. Encourage children to wash their hands frequently with soap and water and to use hand sanitizer when a sink is not readily available. Teach them to cover their coughs and sneezes, avoid touching their face, and refrain from sharing food and drinks with friends. If your child has been confirmed with the flu or a virus, please report it to the Lakehill office as soon as possible. Thank you for helping us keep Lakehill a safe and healthy environment!
The Flu: A Guide for Parents

MRSA: Know how to recognize and prevent MRSA skin infections

Enterovirus-ev-d68: What to Know

Strep Throat: What to Know

West Nile Virus: What to Know

Ebola Fact Sheet
On 9/30/2014, the Center for Disease Control (CDC) confirmed the first travel-associated case of Ebola to be diagnosed in the United States. CDC and partners are taking precautions to prevent spread of Ebola within the United States. CDC is working with other U.S. government agencies, the World Health Organization (WHO), and other domestic and international partners and has activated its Emergency Operations Center to help coordinate technical assistance and control activities with partners.
Lakehill will continue to monitor the situation and follow recommendations from CDC and Dallas County Health and Human Services.