Lakehill Main Campus
Main Campus
2720 Hillside Drive
Dallas, Texas 75214-3429
Phone: 214-826-2931
Fax: 214-826-4623
Click for Map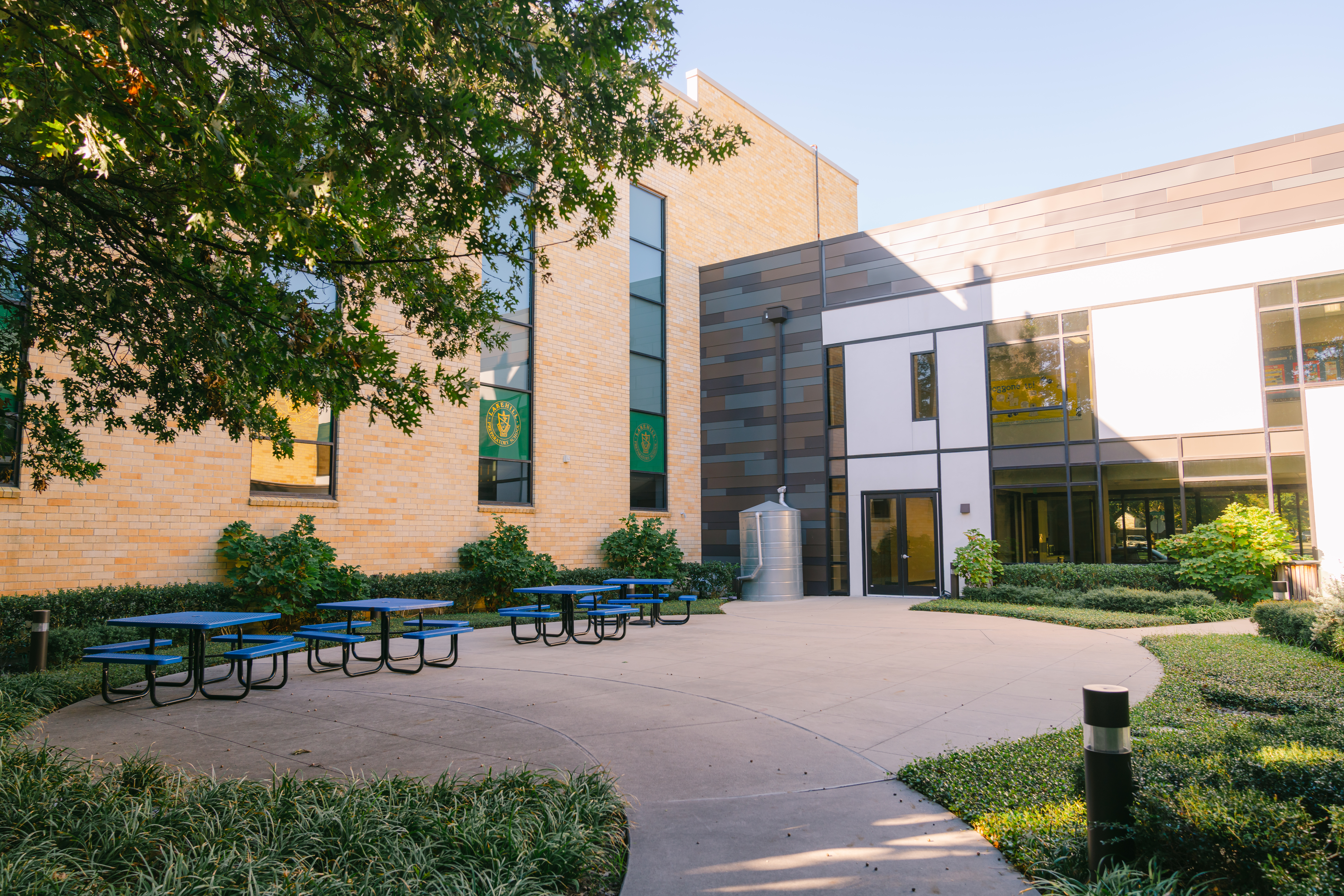 Located in the heart of Lakewood, Lakehill is conveniently located within easy reach of all areas of Dallas, including Preston Hollow, Oak Cliff, Rockwall, and the Park Cities. The six-acre Main Campus houses classrooms for over 400 students in Kindergarten through Grade 12, as well as a gymnasium, a cafeteria, two libraries, numerous science and computer labs, and the Charles J. Wyly, Jr. Auditorium.

Main Campus Facilities
In 2017, Lakehill Preparatory School added 16,000 square feet to the Main Campus and renovated an additional 8,000 square feet of space. This vital effort produced new lab spaces for science, writing, and computer science, as well as an art studio. It also provided new classrooms, administrative offices, and meeting and event rooms. A dramatic 5,000-square-foot inner courtyard offers outdoor classroom and performance space.
Named spaces include the renovated Walt and Anne Waldie Library, the Lydia and James Perry Community Room, the Virginia E. Perry Learning Center, and the Merrill Greer Student Wellness Center. In addition to new classrooms and offices, other new spaces include the Presentation and Performance Hall, Entrance Atrium, Writing Lab, Computer Lab, Science Lab, Art Studio, Tutoring Room, Spirit Shop, and Courtyard.